Holiday Gifts: Our Top 3 CBD Bestsellers
It's the giving time of year, and if you've experienced the benefits of incorporating CBD into your wellness routine, you may be considering it as a gift to a friend or loved one.
With so many options to choose from, where to start? We've compiled our top three CBD bestsellers for you to consider.
All of the products below:
Are not tested on animals.
Are created using a carbon dioxide extraction free of chemicals and solvents.
Arrive with a Certificate of Analysis showing detailed test results for your product.
Are created with the highest level of purity and quality.
Use Non-GMO hemp grown in Colorado created with best-in-class farming practices.
Are sugar-free, gluten-free, vegan and free of wheat, soy, nuts, eggs and dairy.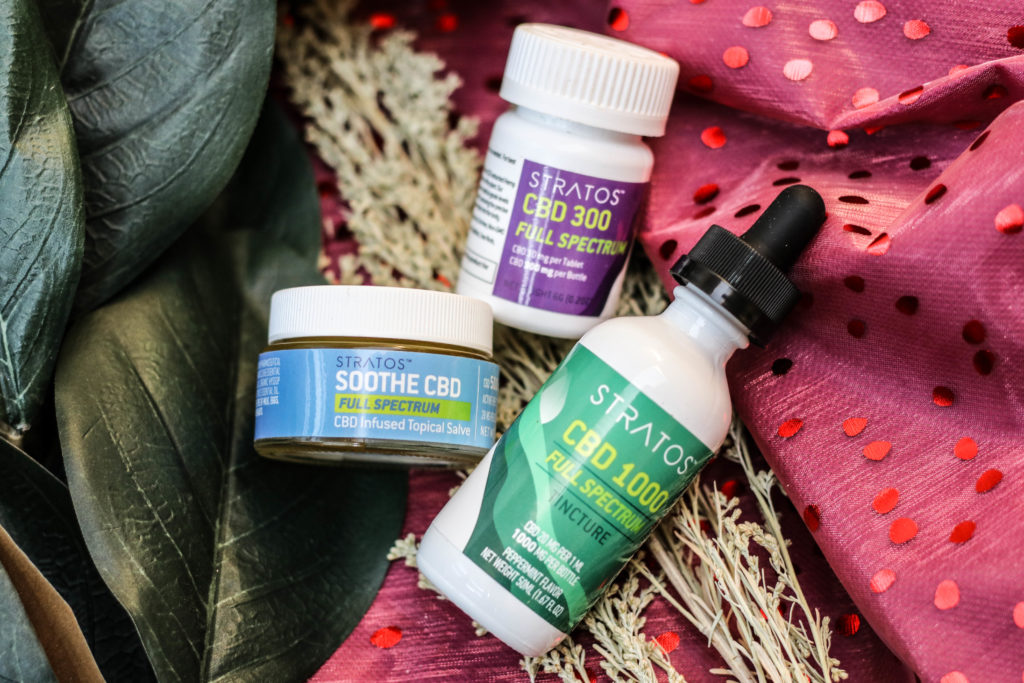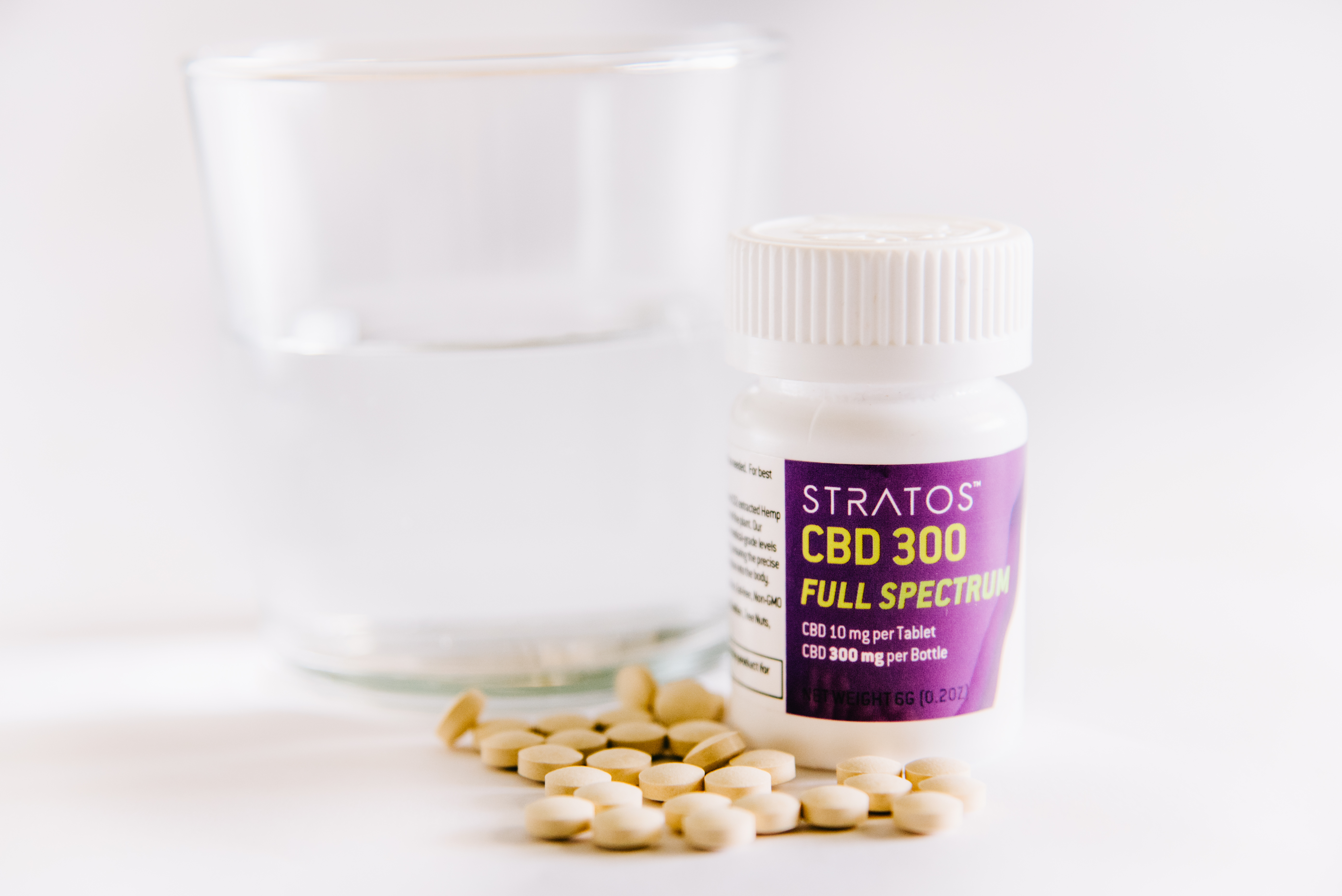 CBD 300 Full Spectrum Tablets
Colorado-grown hemp extract is combined with pharmaceutical-grade inactive ingredients to offer a clean, accurate option designed for maximum bioavailability. Offering 10mg of CBD per dose in a 30-tablet bottle, our full spectrum tablets are packed with cannabinoids, terpenes, flavonoids and fatty acids to offer full plant potential. Tablets instantly dissolve and get to work within 15-30 minutes, offering relief for up to eight hours.
Because cannabinoids such as CBD are fat-soluble, it's best to take with a meal or a handful of nuts.
Who it's perfect for:
Anyone who is comfortable with adding a tablet to their daily routine
Health enthusiasts looking for a sugar-free, gluten-free, vegan and fat-free CBD option
The socially conscious customer who only uses products that aren't tested on animals
What people are saying:
Your CBD tablets are giving me life, quite literally. I take them along with my vitamins in the morning and I can tell the difference when I do and don't take them!

-Melissa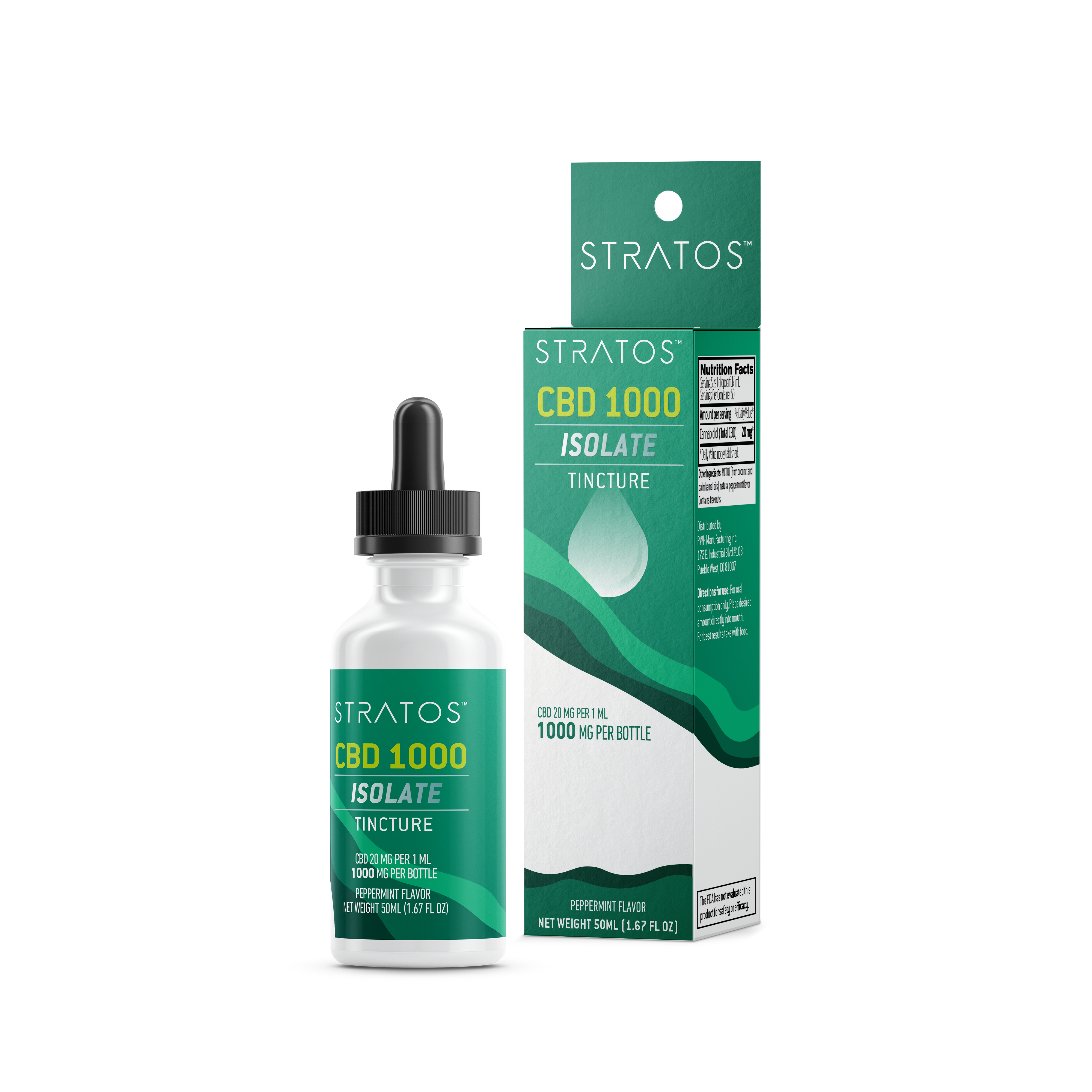 1000 CBD Isolate Tincture
High shear technology reduces the size of cannabis molecules, allowing for faster uptake and maximum absorption. We recommend taking it sublingually, but you can also add to food or drink. Traditional tinctures when swallowed land like a glob of oil in your stomach, with cannabis molecules needing to be broken down before they can be absorbed by the body (which means a portion will pass through your body without benefit.)
Our 1000mg peppermint-flavored tincture includes 50 doses of 25mg in each dropperful that lasts up to eight hours and is free of any trace amounts of THC.
Who it's perfect for:
Someone looking for a fast-acting wellness option
Those who would like to stay away from THC
Anyone looking to access a larger CBD dose efficiently
What people are saying:
I have been taking Stratos CBD 1000 Full Spectrum for four months to help with the inflammation caused by rheumatoid arthritis. The CBD in conjunction with my medication has made a significant improvement in my pain level.

-Laurie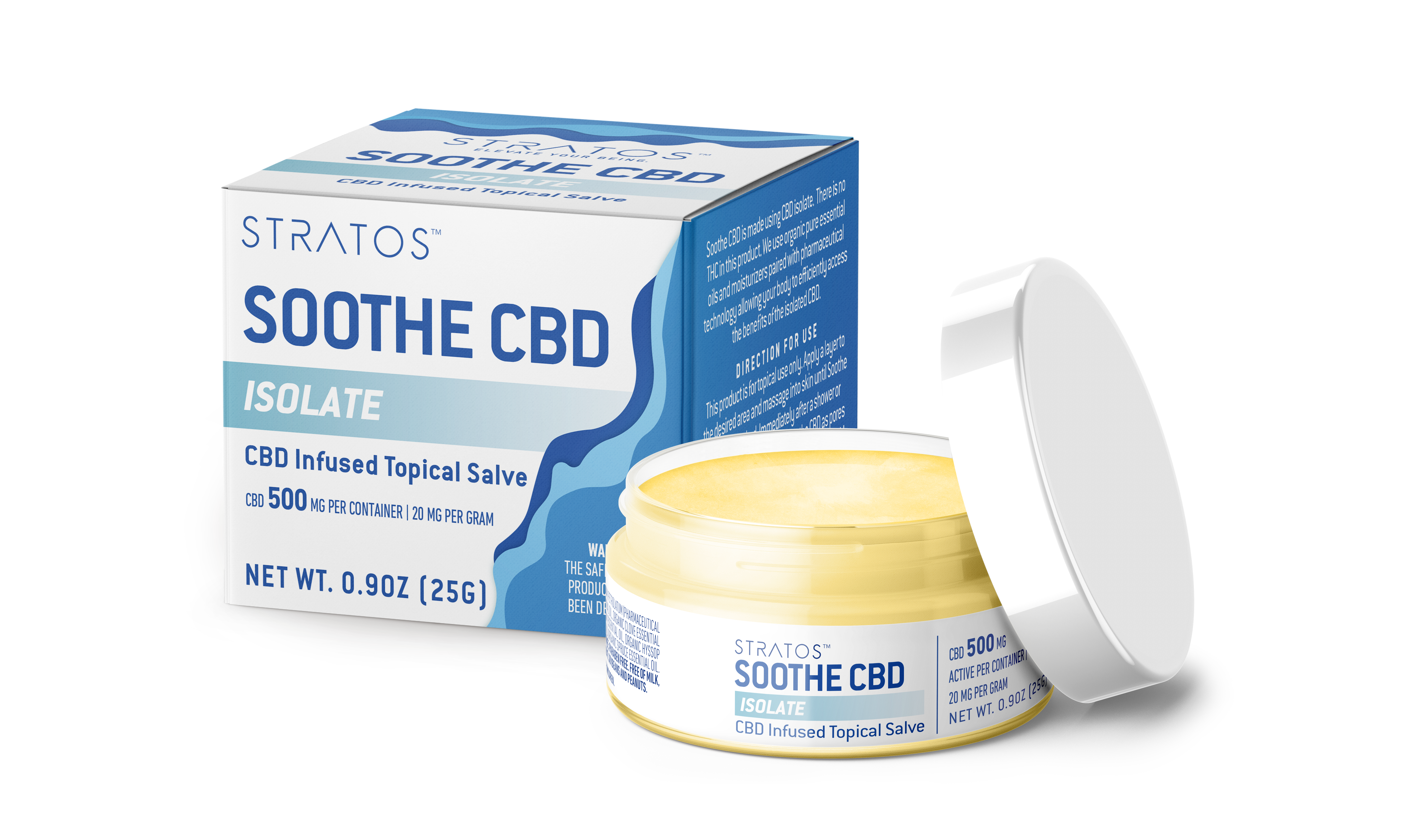 Soothe CBD Isolate
Equipped with 500mg of Colorado-grown CBD and infused with six nourishing essential oils such as spruce, helichrysum, clove, arnica, hyssop and peppermint. Beeswax and shea butter also make this topical salve a giant moisturizing and rejuvenating hug for your skin (without the greasy finish.)
It's free of any trace amounts of THC, and a little can go a long way. Rub a thin layer into your skin at the affected area, and experience long-lasting effects within minutes and up to six hours.
Who it's perfect for:
The CBD-curious who have never tried CBD before (we're talking to you, Grandma)
Those looking for relief in a specific area of the body such as legs, arms or back
Anyone who loves massage
What people are saying:
Soothe has seriously saved my feet!

-Katie